Helps relieve migraines and dizziness

Reduces eye fatigue after a long day in front of the screens

Effectively combats chronic insomnia problems

Accelerates blood circulation at eye level to fight against dryness of the eyes

Prevents and alleviates facial neuralgia

Protects against chronic and muscular tension

Provides a total relaxation effect to relieve stress
Eliminates dark circles under the eyes

Improves skin tone and elasticity

Effectively combats chronic insomnia problems

Prevents and reduces wrinkles around the eyes
We Couldn't Have Said It Better Ourselves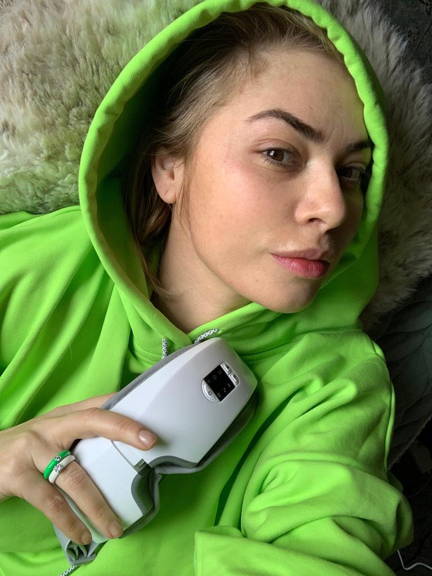 Best device to relieve eye strain, dry eyes and migraine
For such a small item it is such a huge relief!!! This helps to relieve migraine pain and also headaches from screens.

It's so relaxing to listen to my favorite music while having warm massage. Sometimes I use this as sleeping eye mask as well. Super happy with with my purchase
-Diana Casey, California, USA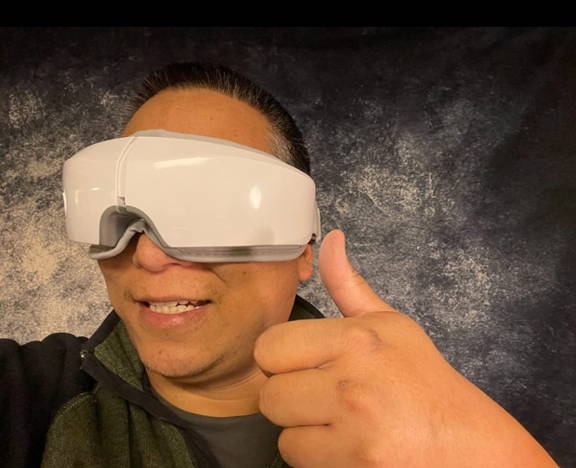 As a frequent-middle-of-the-day-napper and migraine sufferer I was skeptical of a product that promises to do so much (sound, heat, vibration/massage, Bluetooth, etc)...But I have to say that I am impressed. The strap adjusts easily and the material that sits on your face is cushy and comfortable. There's an easy-to-comprehend manual, several intuitive and different modes.

I love that it connects to my phone through Bluetooth so that I can play white noise or music. It takes off the edge of a migraine with heat and slight vibration. It's an incredibly relaxing tool and I want to get one for everyone I know. I'm super, super happy with it and highly recommend it.
-William Rodriguez, New York, USA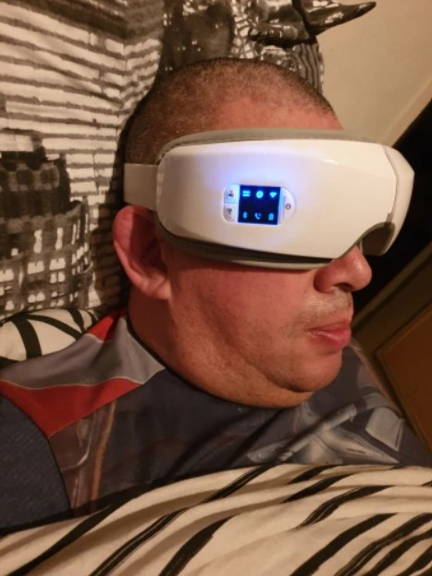 Helps with stress, sleep and headaches.
This little miracle worker is amazing. It relaxed tired eyes by gently massaging them. It has a built in heat sensor which heats up slightly when it's on your eyes. It also has a massage and gentle squeezing function for headaches. It's made from durable hard plastic with soft material on the inside so it's soft and comfy on your eyes. It is lightweight and feels great. This is my favorite way and the only thing I use now for my headaches.

See What Our Customers Say About Our Eye Massager!
Why To Choose Our Massager?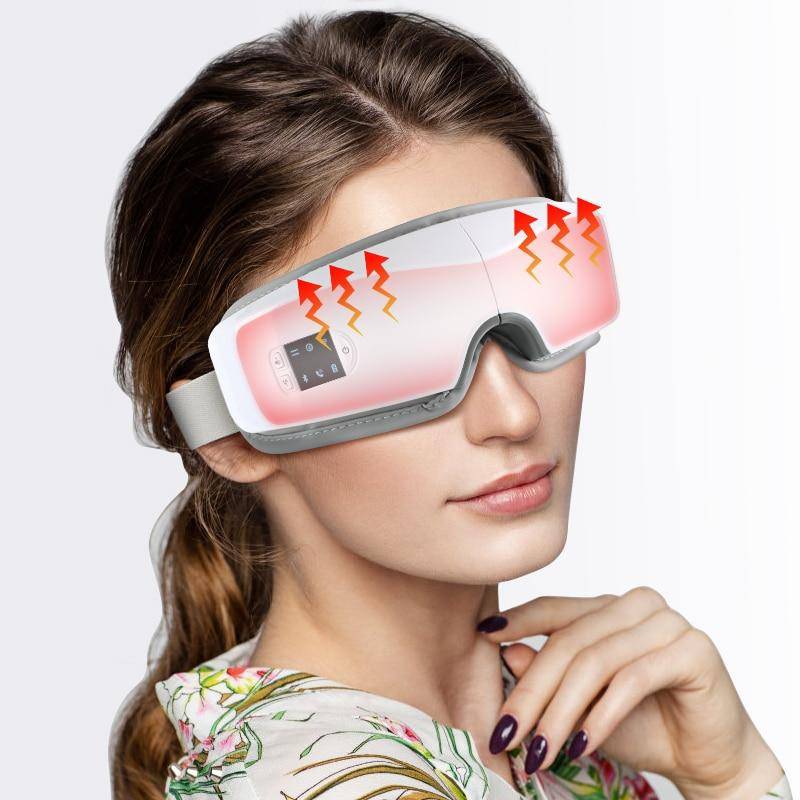 Heat & Acupressure Massager
98F to 107F (35-42℃).The heated eye massager tool has soft airbags that mimic gentle kneading & rolling acupressure techniques increasing oxygen around the eyes to relieve headache. Heat therapy improves blood circulation to reduce eye fatigue.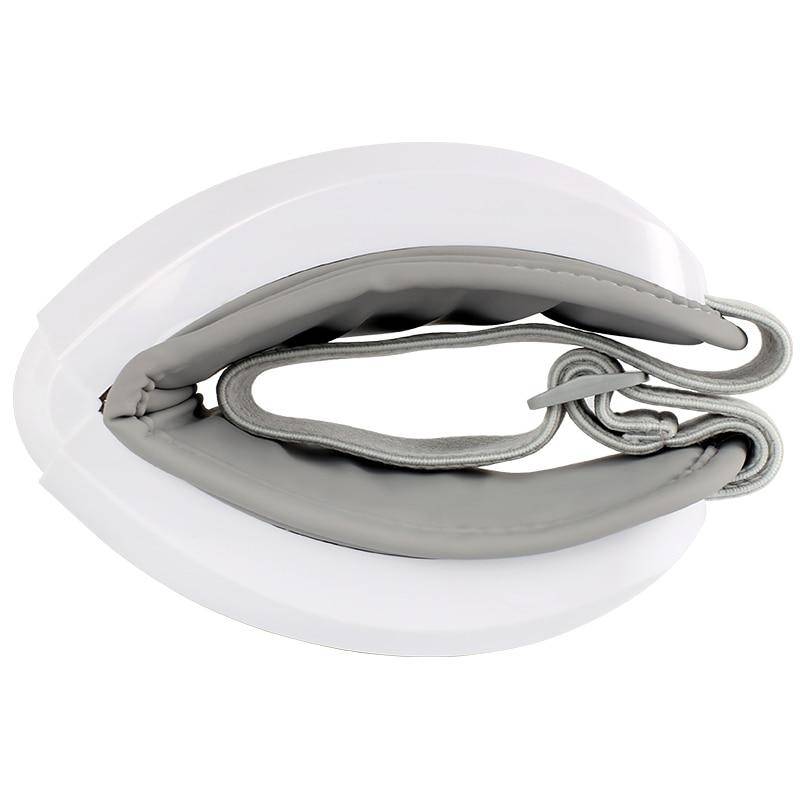 Lightweight, Foldable & Compact Design
Save space, small and lightweight, folding design is easy to carry when going out and traveling, eye massage at anytime, anywhere.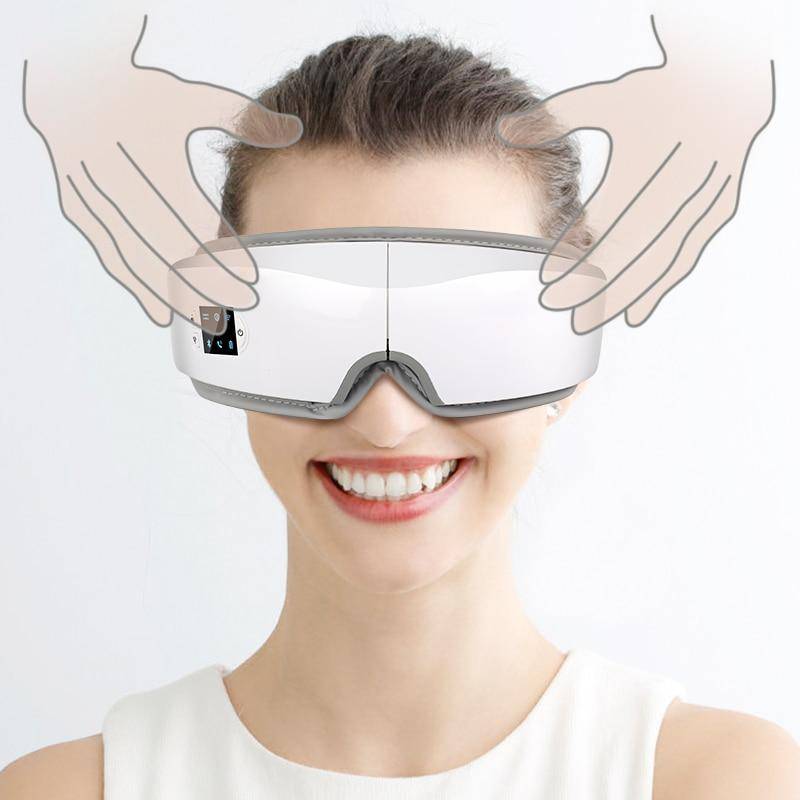 4D Touch Simulation Manual Air Pressure Massage
Massage the muscles around the eyes area by proper matching between air inflating and air releasing.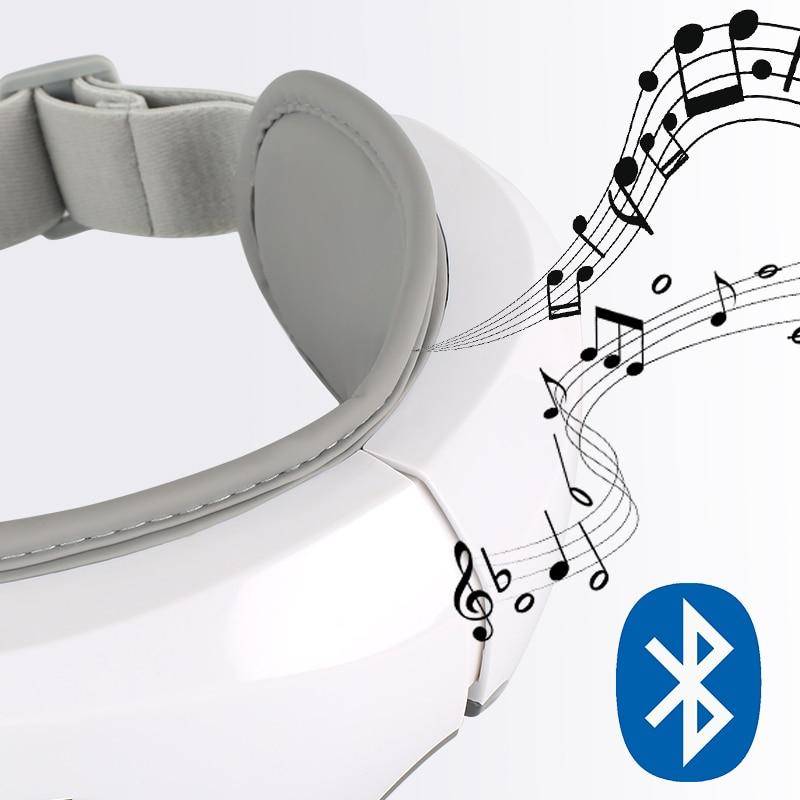 Built-in 1600mAh rechargeable lithium battery lasts for 90 minutes after a 2-hour charge. It is designed to be charged by USB, please plug into power adapter / power bank / laptop / USB outlet. (A charging cable will be included in the package)
Enjoy a restful massage session with your own favored music or the built-in ambient soundtracks.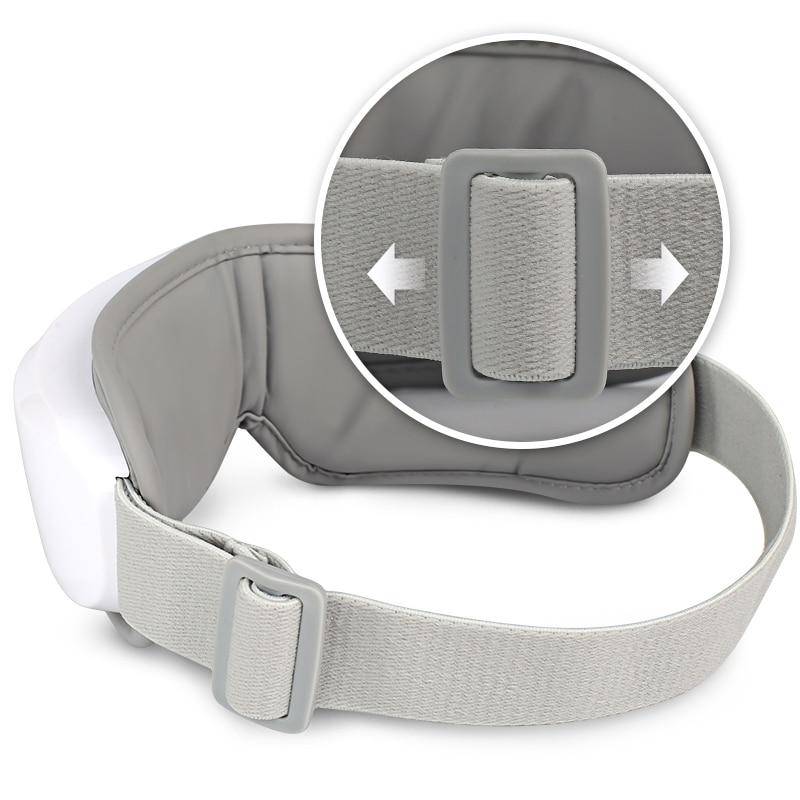 With Adjustable Strap To Fit All People
Easy to adjust elastic headband makes it suitable for many head sizes and shapes, while also being easy to clean. If you feel too tight or too much pressure, which make you feel uncomfortable or painful. Please loose the head belt, or ask us for help.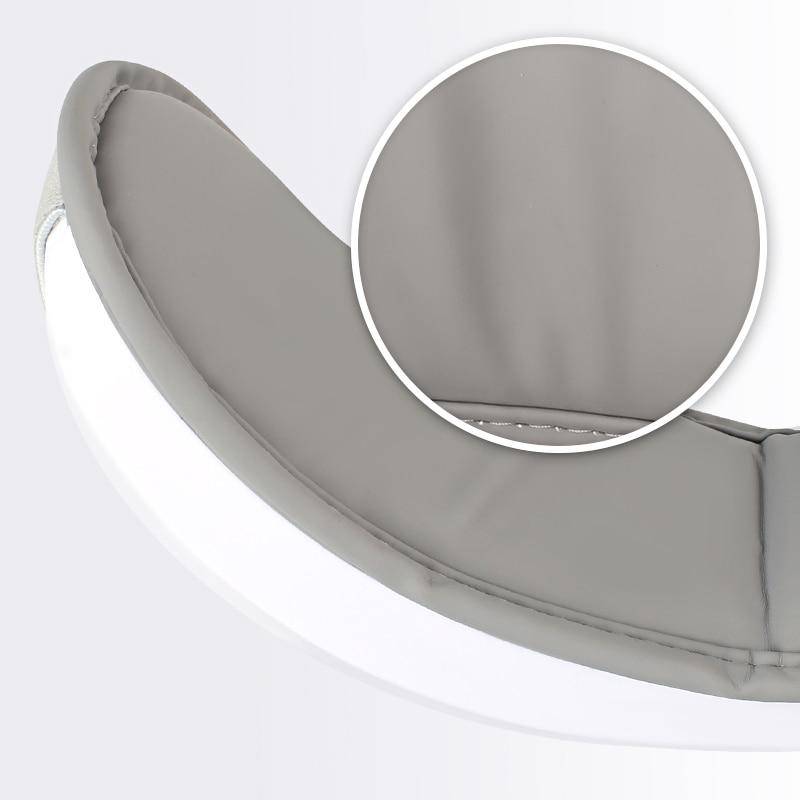 Skin-Friendly & Breathable Leather Material
Soft leather skin-friendly material, no irritation to the eye skin, no need to disassemble and clean, just wipe it with a damp cloth and it will be clean.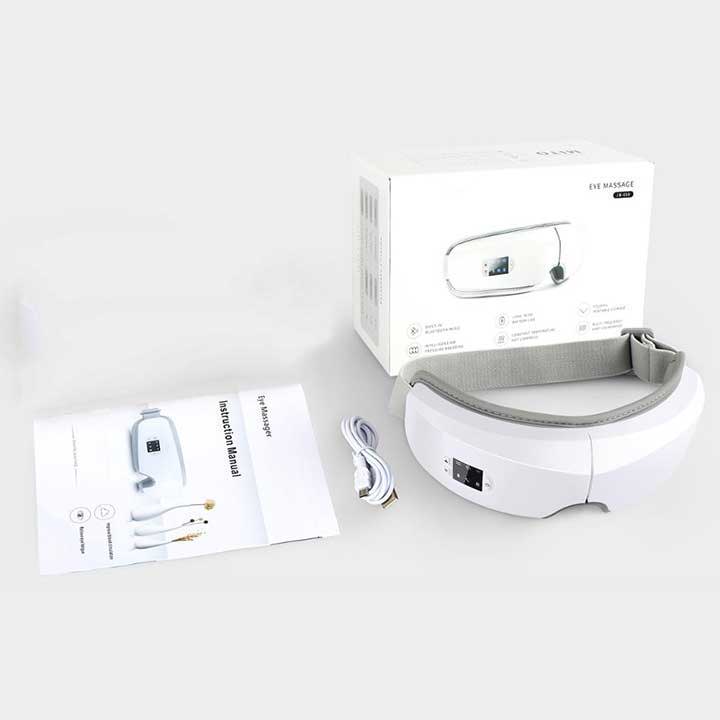 1x Fast-Charging USB Cable

1x Instruction Manual (English)
100% No-Risk Money Back Guarantee
Is this eye massager rechargeable or battery operated?

Rechargeable! Comes with USB charging cable, easy to charge . Take it on a trip anywhere.
Press the open button and the default Automatic function opens (air pressure icon is lit) .
Turn on the phone and connect to the Bluetooth device named "Bluetooth" and start playing music, "+" for next song, "-" for previous song.(Need to adjust the volume on the phone, not on the massager)
Short press the power button to switch 5 different modes.
Long press the switch button to shut down the power.
Can this be used as a sleep mask?
Yes, if you like, you can massage while sleeping. It's nice to be able to use it while listening to music.
Does this product push on the eyes or just the surrounding area?
No, It doesn't push the eyes. Just the acupoints around it.
How long does the battery last?
Built-in 1600mAh rechargeable lithium battery lasts for 90 minutes after 2 hour charge which is enough for 5-6 sessions.
How many modes does this massager has?
Our Eye Massager has 5 modes (Automatic, Power, Eye Protection, Mitigation and Sleep Mode)
What is product size and specifications?
Size : 22cm*15cm*10cm (size of eye massager)
Net Weight : 280g
SMART EYE MASSAGER IS PERFECT FOR YOU IF:
You are looking to relieve eye bags and dark circles caused by insufficient sleep or strained eyes

Powerful Heating Massage With Vibrations

You don't mind carrying out your eye routine while you are asleep

You love and feel refreshed and energetic after massages

You need a device to help your kids, spouse, and parents relax their eyes
5,236 hrs is the amount of time we've spent perfecting our Smart Eye Massager.
From the 5 different massage modes to the bluetooth connectivity , every feature has been designed and tested for maximum accuracy to allow you to take the full advantage of our device.
And we're not stopping there! We take your feedback very seriously. If you have any suggestions on what you'd like to see in our Portable Air Compressor, please contact us via the live chat or use the contact form.
100% No-Risk Money Back Guarantee