Didn't get stung
OK, first time trying it yesterday so I waited to review until I actually tried the suit. Nice and comfy, Ampler shoulder room, ample squatting room, nice and light. Good vision all around. The best part is I didn't get stung, so I'm happy :)
Comfortable, good quality, well made.
Ideal first bee keepers suit.
This was a Christmas gift for my wife who has been expressing that she is interested in keeping bees. The delight she had upon opening it was evident and wore it all morning around the house....
She found it to be comfortable, well made and of good quality.
In order to ensure that it could be worn comfortably over normal clothes I ordered 2 sizes larger than her own size, which worked well.
Good
Used 3 times so far for wasps brilliant no stings 🤞Great bit of kit worked a treat didn't get stung, quality material for the money
It works perfect, quality is really great.
I bought this suit to help a local bee keeper remove honey bee hives from the roof of our house. So far we have discovered 5 hives. The suit works very well. I was standing right beside one of the hives while the beekeeper was trying to capture the queen. I was covered from head to toe with angry bees and was not stung once. It was a little disconcerting have them buzzing angrily near my head. I bought the XXL size as I thought it was best to have the suit baggy. The beekeeper was very impressed with the quality of the suit I bought (he helped me seal it up). I would certainly recommend this suit and would not hesitate to buy items from this company again.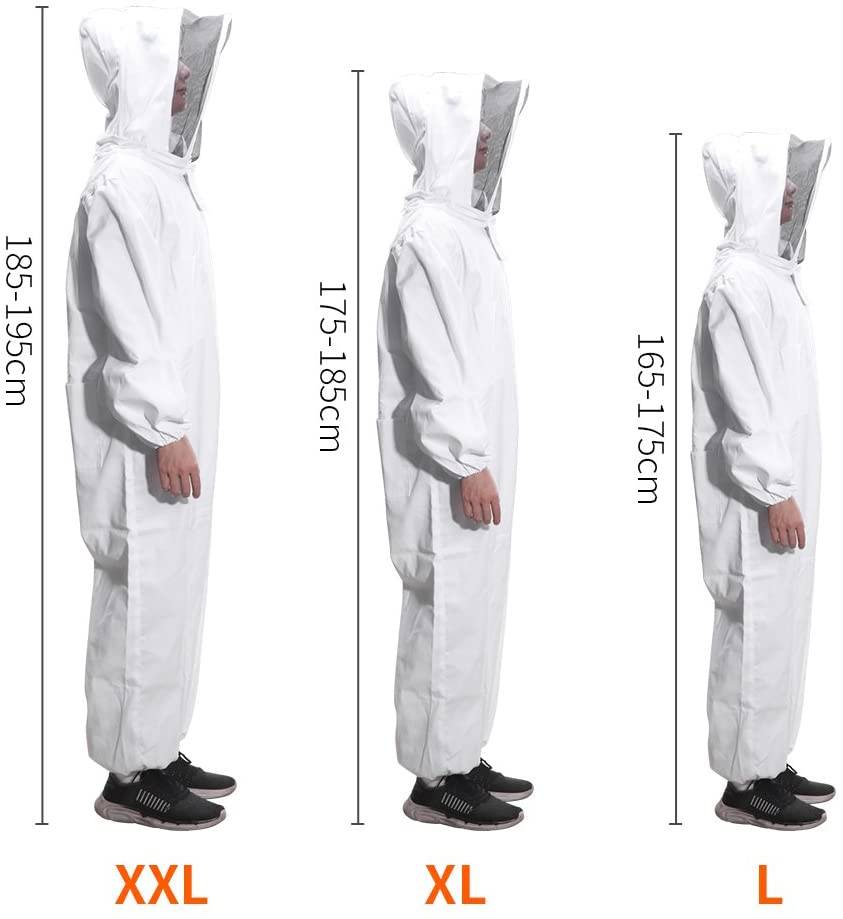 Material: Cotton, Polyester

Weight:
L : 440 gm


XL: 470 gm

XXL: 500 gm

Suitable Height: :

L: 165-175 cm

XL: 175-185 cm

XXL: 185-195 cm
100% No-Risk Money Back Guarantee
What is chest size, waist size, shoulder size for L ,XL,XXL?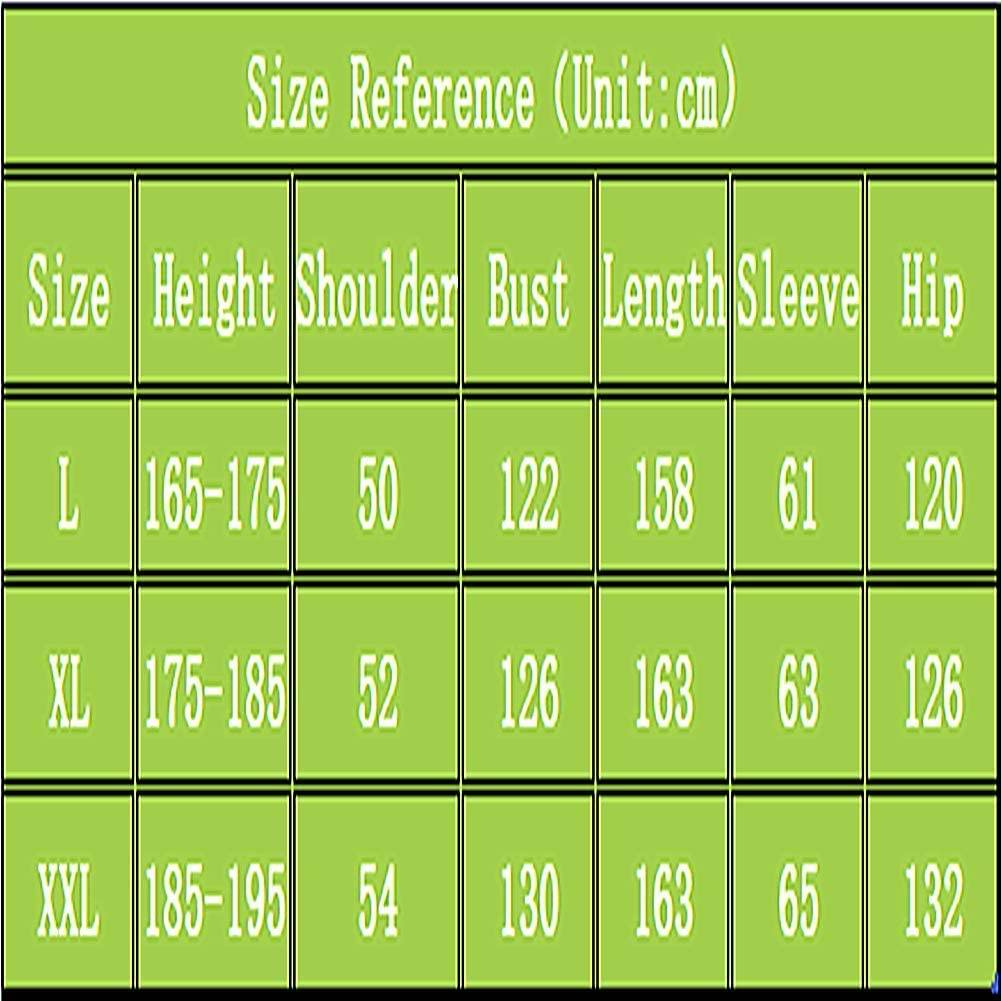 Is this a full bee suit or just the top half jacket?
It is a full body bee suit, with detachable hat.
Is the hood and mask part attached to the body of the suit?
It is attached by a zip so you can take it off if you want,
is this washable in a washing machine?
It is attached by a zip so you can take it off if you want,
100% No-Risk Money Back Guarantee