Have

you ever feel embarrassed when your baby starts to cry at outdoor/public places and you have little to offer to keep your baby happy and quiet?
Using public changing stations, if you can find one at all, is very unhygienic and sometimes even disgusting. After all, you lay your little baby in surroundings where no one knows when they were last cleaned!
The CribPack™ Diaper Bag was created to guarantee a clean and private space for your baby's next diaper change. No matter whether it's in the restaurant, at the airport or just at home, this bagpack protects your baby's health by ensuring hygiene at any place.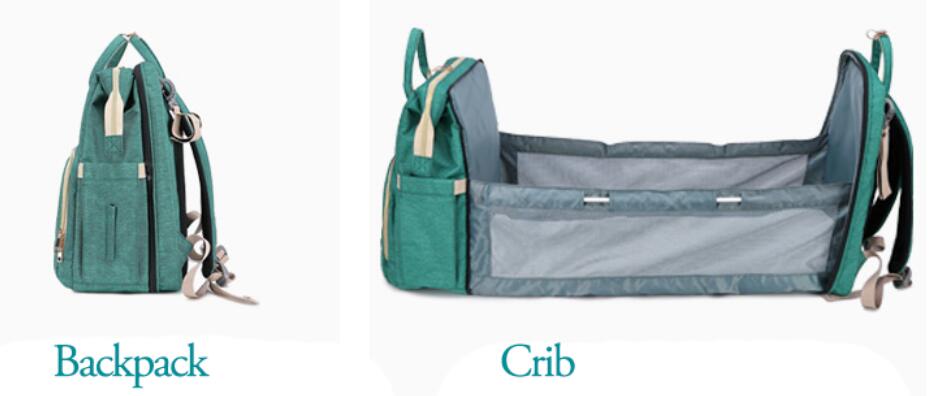 Your baby can sleep whenever it want outdoor.
You will be surprised to see how many baby gears (and mommy's!) the CribPack™ could contain!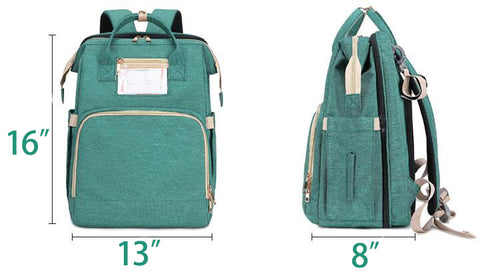 Including a mattress pad that can be carried anywhere you go!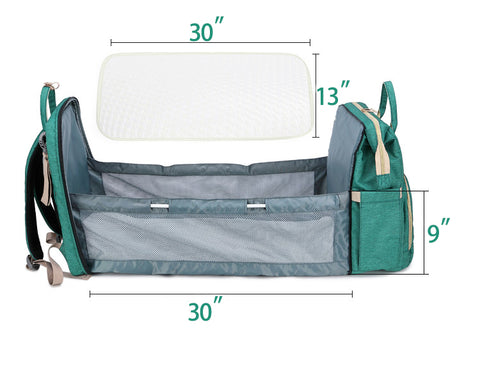 Why the CribPack™ is a must-have for mommies:
Fashion and elegant design great match with any outfit
Compact for easy carrying
Separated areas for varies items
Stay organized on the go
Easy access paper dispenser pocket
Made with premium quality waterproof and dirt-resistant materials
The delicately designed layout allows you to put different types of items in an orderly manner and find them easier.
Waterproof and Dirt Resistant:
Things always get messy when it involves the baby. Our high tech material will make you hasslefree.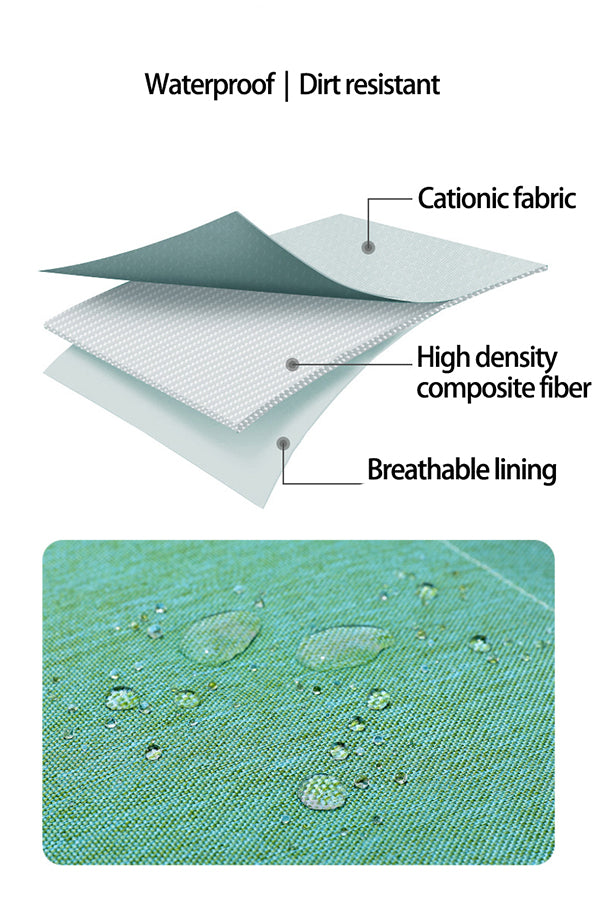 You can also turn the backpack into a crib and let your baby bath in the sun or simply get a full rest at the outdoor area, improve your baby's health, and liberating your hands.
Attach to a Stroller:

Includes two stroller buckles that can be attached directly to the stroller so you can bring more stuff you need with you to tend the baby better.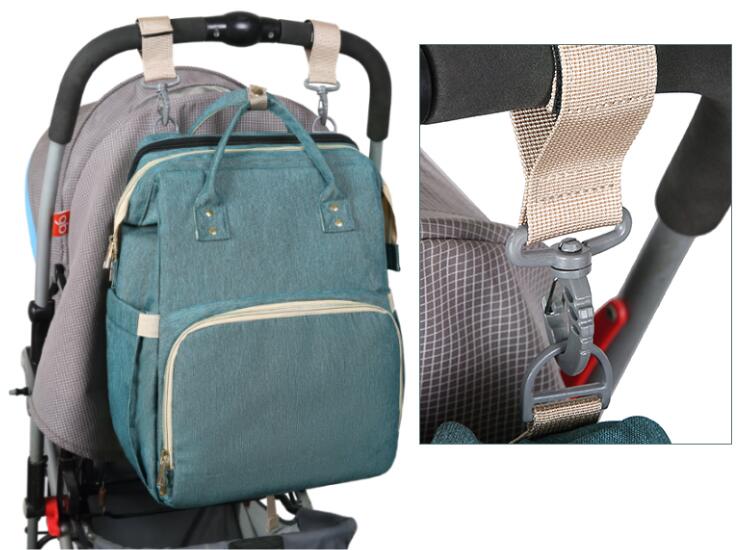 More than a Diaper Bag :

Not just a diaper bag, but a stylish shopping bag that you can take for shopping and traveling.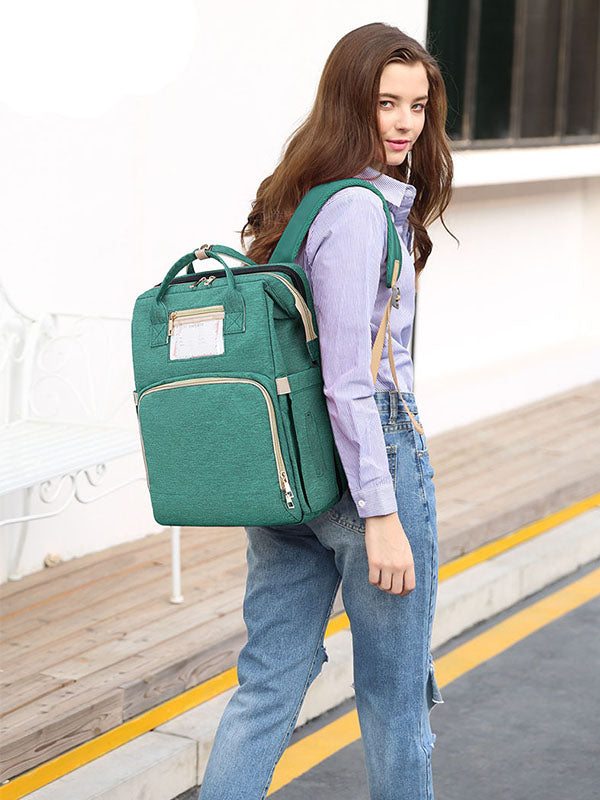 Anti-theft Pocket:
The private pocket designed right behind the back makes it the safest place to put in your more expensive stuffs.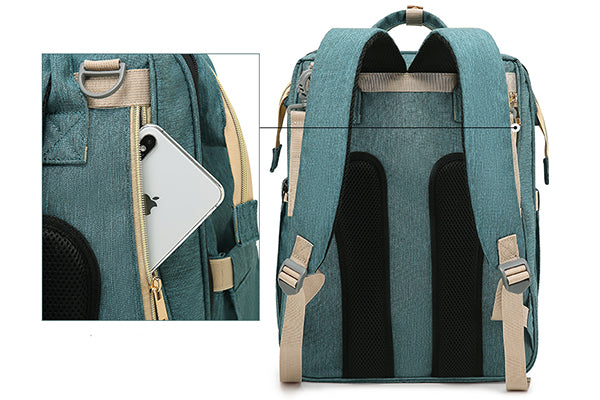 Preserve Temperature:
The drink-storage area is separated from the main pocket. Aluminum foil insulated pocket to keep the warm or cold temperature for a long time, always make it easy for the baby to drink with the most suitable temperature.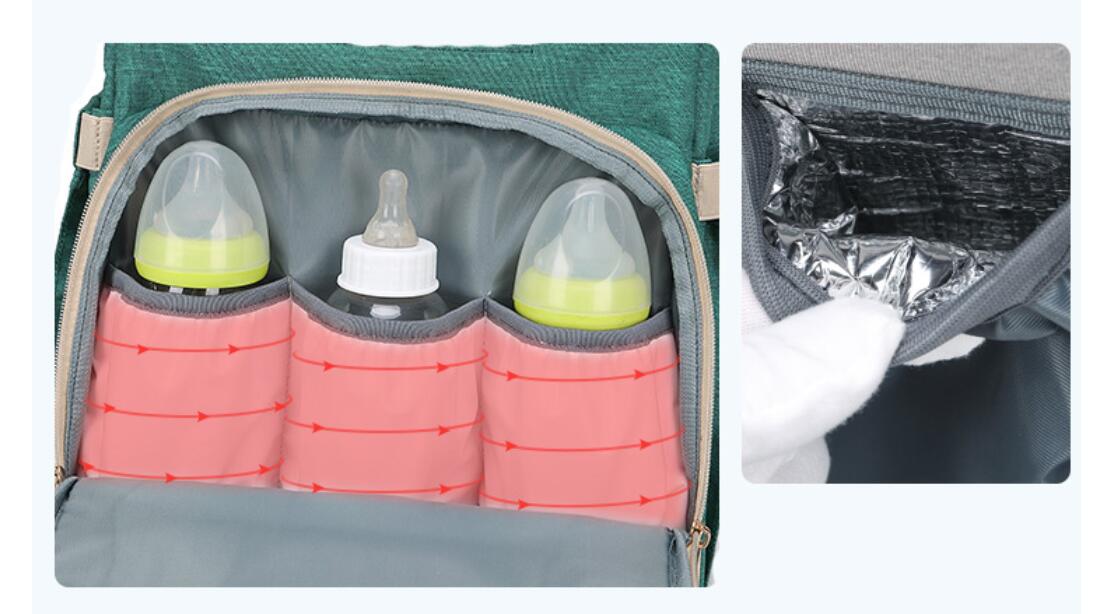 Three separated drink silos can contain most bottles within 240ml.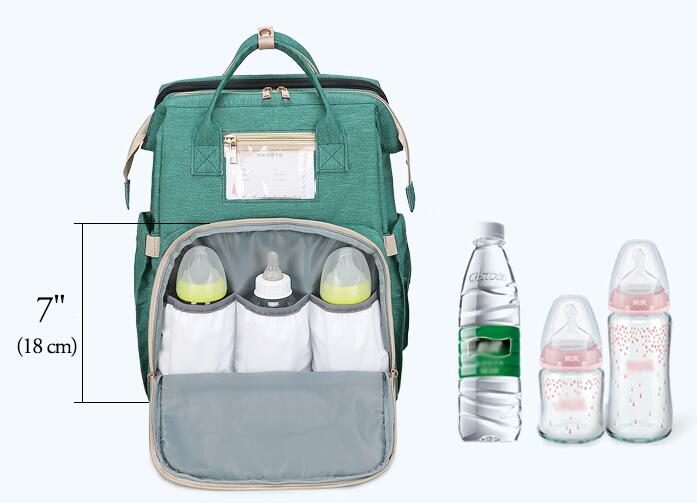 Pressure-reduce and breathable design make you feel light and easy wherever you go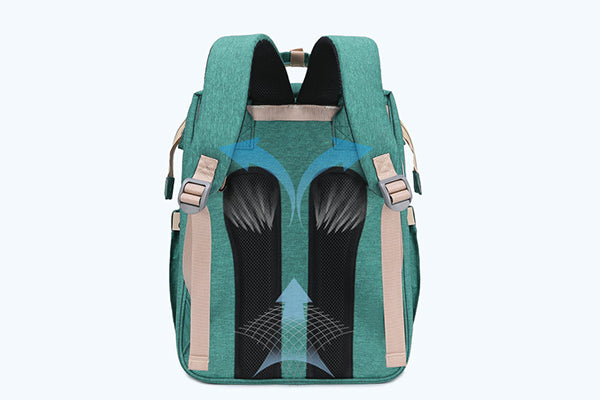 How To Fold It Back ? It Takes a Second!
Details Reveal Quality : 

THE GIFT OF GIVING:
Need a baby shower gifts for an expectant mother or bestie? Make it count!.
Voted the best gift for new moms or dads. Be their favorite guest. New parents will thank you for making their lives easier with a portable sleeper for babies. Everyone will wish they got it.
Any new mom will love this CribPack™ , it is a real pain to carry a separate bag and a changing bag for your baby...How about show them you care very much and solve this problem for them ahead of time . 
SHIPPING INFORMATION (WITH TRACKING) :
| | |
| --- | --- |
| COUNTRY | SHIPPING TIME (Business Days) |
| USA | 2-10 Days (USPS) |
| UK , Europe | 3-9 Days |
| AUS ,NZ | 3-8 Days |
| Canada | 4-12 Days |
| Other  | 4-14 Days |
FREQUENTLY ASKED QUESTIONS :

Question: Do i need to remove everything when i turn it into a bed?
Answer: Not at all, the bed extends out from the back and no items need to be removed from the inside of The CribPack™
Question

: What is Card Pocket ?
       

Answer

: 
Question: What age is it suitable for?
Answer: The CribPack™ Diaper Bag expands up to 76 Centimeter/30 inches and is suitable for babies up to 18 months!
Question: Can this be used for other uses such as an extra bed?
Answer: Yes, many use it as an extra bed or a "play pen" for their children. The super soft padding is included with your order.
Question: How long does it take to set up?
Answer: It takes only a couple of seconds. You can also just leave the insertable stick in there, so all you have to do is expand the backpack and you're ready!